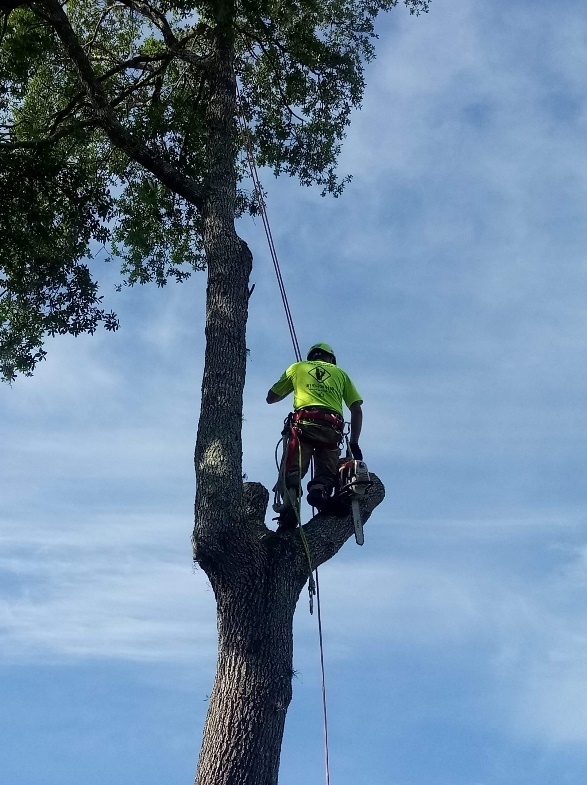 Get High-Quality Tree Services In Volusia County
Trees are an amazing addition to any backyard—from providing shade and buffering noise to increasing your property's value; they do a lot to improve the quality of your life. However, there comes a time in every homeowner's life when they need to decide to remove a dead or dying tree from their property. Damaged or diseased trees can cause many issues to your backyard and home, especially if they start to lean over.
Expert tree service providers at Clayton's Quality Tree Service LLC can help you figure out the root of your tree's issue and provide the best course of action to improve your property's function and beauty.
Why You Need To Hire Professionals
Clayton's Quality Tree Service LLC comprises highly qualified professionals with over 10 years of experience in dealing with different tree problems. With our help, you can:
It's tempting to try to remove a damaged tree by yourself to try to save some cash; however, it's best not to cut corners with such a serious job.
Tree trimming or removal requires specialized equipment, which you probably don't have simply laying around in your shed. Getting these tools can be a rather expensive endeavor that won't have much use outside of trimming trees.
Maintain your property's beauty
Removing or pruning any unsightly trees on your property can help improve its appearance by leaps and bounds. Regardless of whether you're planning to sell your house or not, it's always a great idea to improve its curb appeal. It'll make your neighborhood look more aesthetically pleasing, and you'll feel at peace every time you come home to a pristine property.
Dying or dead tree limbs can be hazardous for your safety. They threaten your home's roof, the inhabitants, power lines, and nearby cars. Hiring a professional tree servicing company can help you figure out whether your tree needs to be trimmed or removed completely.
Get In Touch With Clayton's Quality Tree Service LLC
Clayton's Quality Tree Service LLCis a top-notch business that provides a wide variety of tree services in Volusia County. Whether you want tree removal, tree trimming, stump grinding, or tree debris hauling, we've got you covered. Our highly skilled workers have years of experience in removing and trimming dead, diseased, or unwanted trees across Volusia County. We make sure to only use the highest quality of tools to ensure that the job gets done in a timely manner.
We also provide emergency services in case a tree is bending over or has collapsed—your safety and satisfaction are our number one priority.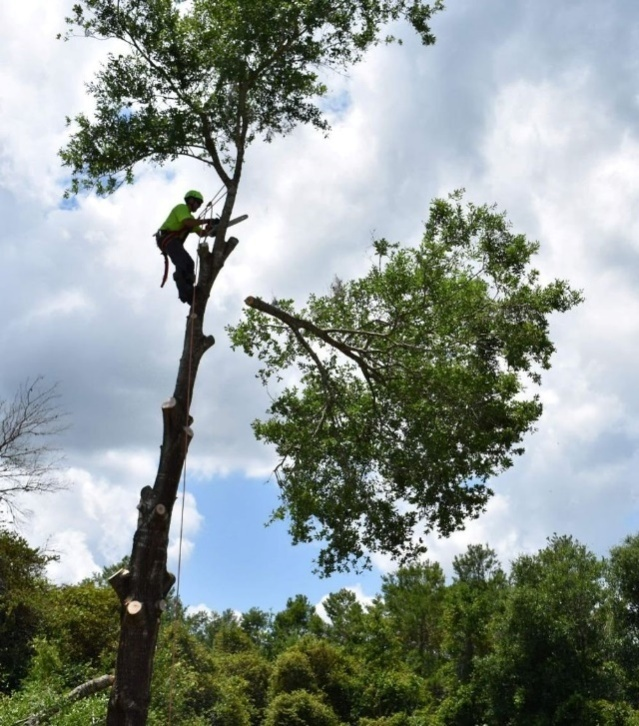 How Much Do Professional Tree Services Cost in Volusia County?
We pride ourselves on our competitive prices and high-quality services in Volusia County. Our experts can evaluate your property and quote a price based on:
Type of service your tree requires
Size of the tree
Tree location
Number of trees
Required tools
Time needed to service your tree
Condition of the tree
Contact us at (1-614-204-0180) to get more details.
Creating a serene and inviting atmosphere to turn your property into a peaceful sanctuary!
Click here to view our services