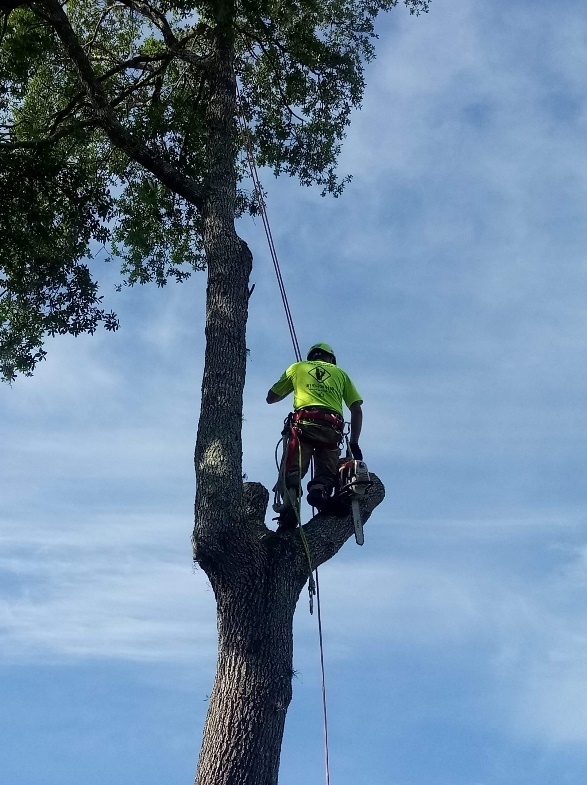 Get Top-Quality Tree Services across Volusia County and Surrounding Areas under One Roof
At Clayton's Quality Tree Service LLC, we understand that every tree is different and thus needs to be cared for differently. So, whether you're looking for routine tree maintenance, emergency tree removal, or specialized tree removal services, our team of experienced arborists will work with you to find the best solution for your tree care needs and get the job done safely and efficiently in one go. We start by taking a look at your property and believe in making recommendations that are specifically tailored toward your goals and budget.
Here's a brief look at our professional tree services:
Since our tree removal experts have the knowledge and experience extended over 10 years necessary to safely remove trees of all sizes, including large, mature, or damaged trees that may be at risk of falling, no job is too big or too small for us. We use state-of-the-art equipment and techniques to ensure that every tree removal is done quickly and safely, with minimal impact on your property.
In addition to tree removal, we also offer tree-cutting services that can help maintain the health and appearance of your trees. Our tree trimming services can help remove dead or diseased branches, promote growth, and maintain the shape and form of your trees.
We also understand that tree emergencies can happen at any time, which is why we offer 24/7 emergency tree removal services to the residents across Volusia County and surrounding areas while ensuring that your property is safe and secure. Our team of experienced arborists can quickly assess the situation and take action to remove any trees that are at risk of falling or causing damage.
At Clayton's Quality Tree Service LLC, we believe in working with you to identify the best course of action to protect your property and restore it to its original condition as quickly as possible. And so, we use specialized equipment and techniques to remove even the largest trees in a safe and controlled manner, minimizing the risk of damage to your property.
So, what're you waiting for? Contact us today to schedule a consultation and get a quote for your next tree service project.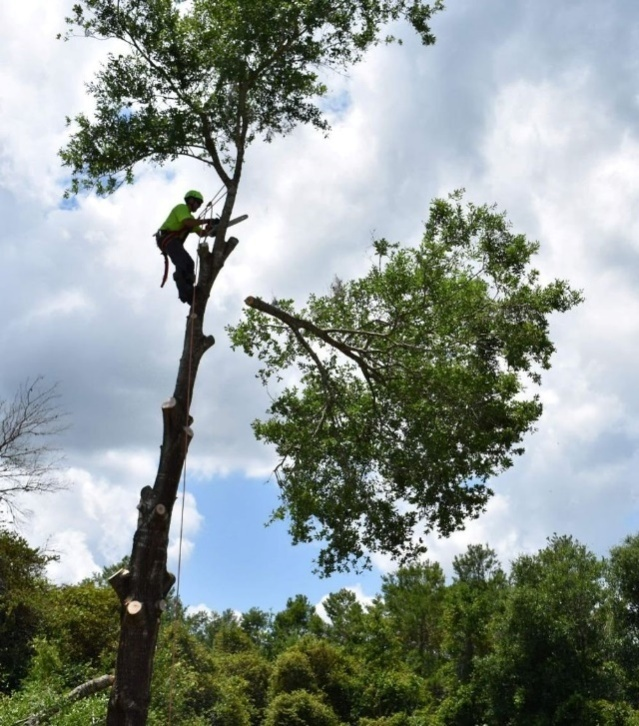 Looking for professional tree services in Volusia County?
Trust tree care experts at Clayton's Quality Tree Service LLC for all your tree care needs. Whether it's a simple trim or complete tree removal, we can take care of it all. We have the experience and skills needed to get the job done right every time.
We know that your trees are more than just an essential part of your property—they're a part of your personal identity, too. That's why our tree care experts take pride in ensuring that our work leaves you feeling confident about the safety of your property, family members and pets around our site at all times.
Our regular customers know that we are committed to providing quality tree service at affordable rates, so they can rest assured knowing their trees are in good hands.
So, what're you waiting for? To get started with any of our tree services or to learn more about them, simply give us a call today!
Click here to view our services