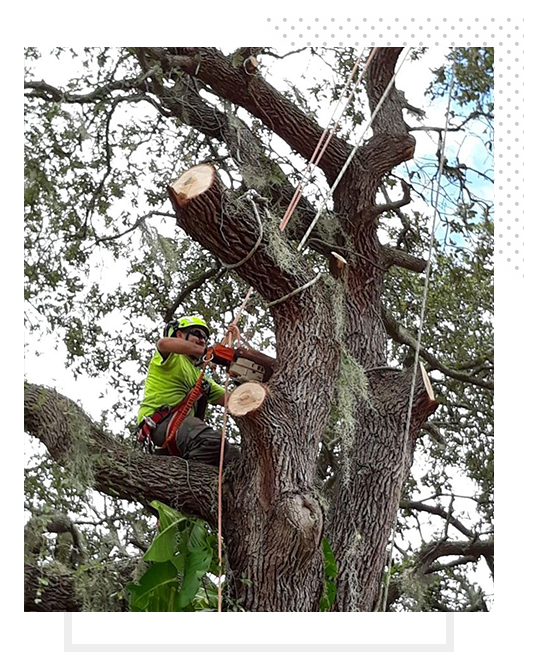 Clayton's Quality Tree Service LLC
Clayton's Quality Tree Service LLC is a Veteran owned and operated business providing professional tree services out of Deltona Florida. We serve as a leading contractor for tree removal services in Volusia county and most of Seminole County. We're licensed/insured, and a team of fully certified professionals who tackle everything from complex large projects to smaller scale jobs. Fueled by our commitment to excellence, we go the extra mile to ensure our clients are completely satisfied with our work.We have over 10 years of experience in the industry.
From the moment a client calls, we provide professional and expert advice on your tree care needs. We aim to provide 5 star service to every client, every time. We prefer our clients to feel confident in hiring us that they will get the job done correctly and efficiently the first time.
Give us a call or send us an email and we'll schedule an appointment. We'll come to your home and business, discuss your Tree Service Needs, and provide you an estimate.
Click here to view our services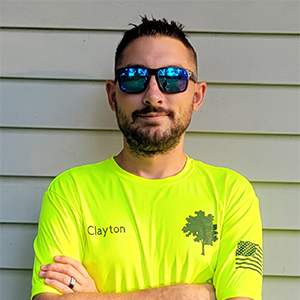 Clayton Breneman
Owner
Clayton started Clayton's Quality Tree Services LLC midway through 2019, Prior to forming the LLC. Clayton served in the U.S Marine Corps for 4 years as a forward observer for field artillery. Before joining the U.S Marine Corps, Clayton worked as a groundsman for a tree company in Ohio. After he fulfilled his contract with U.S Marine Corps, he was honorably discharged and returned to the same company in Ohio where he was taught how to climb, Since then he has been dedicated to the tree service industry and continues to provide professional and expert tree care services to the clients of central Florida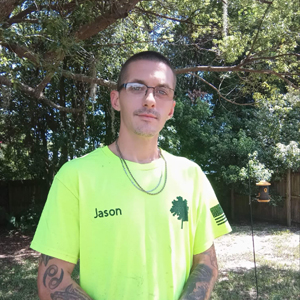 Jason
Foreman
Jason Started with Clayton's Quality Tree Services LLC in early 2020, He Started as an entry level groundsman. Since being hired, Jason has showed true dedication not only to the company, but our clients as well. Through his dedication and hard work, Jason has been promoted several times and is now a Foreman