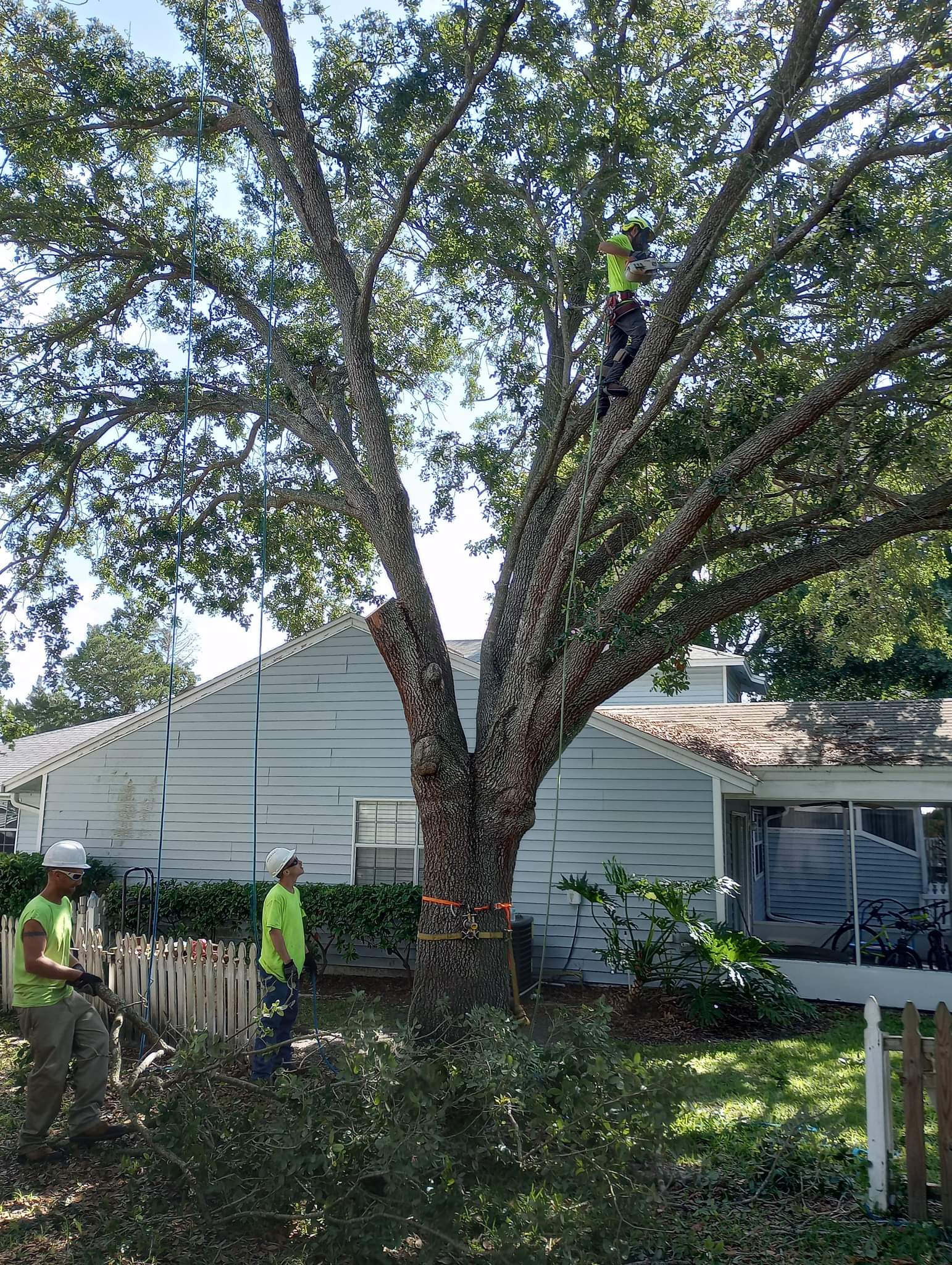 Transform Your Trees with Clayton's Quality Tree Service in Orlando
Embark on a journey of tree transformation with Clayton's Quality Tree Service.
Here's how we can help:
Emergency Tree Removal Orlando: Swift Action When You Need It Most
Life is full of unexpected surprises, and sometimes, nature throws us a curveball in the form of emergency tree situations. When a storm hits, or a tree poses an immediate risk to your property, you can count on Clayton's Quality Tree Service in Orlando to be there for you.
Our skilled and experienced team of tree care professionals, with a Certified Arborist on board, understands the urgency of such situations, providing prompt and efficient emergency tree removal services. We prioritize your safety and the protection of your property, ensuring a rapid response to mitigate any potential hazards. With our expertise, we'll restore peace of mind to your life when you need it most.
Tree Cutting Orlando: Crafting Nature's Sculptures with Precision
Each tree possesses its unique charm and character, but sometimes, certain branches may pose risks or hinder the overall health and aesthetics of your landscape. Our tree-cutting services in Orlando are designed to enhance the natural beauty of your trees while maintaining their structural integrity.
Clayton's Quality Tree Service employs a team of skilled tree care specialists who understand the intricate balance required to create harmonious landscapes. With our precise and meticulous tree-cutting techniques, we sculpt your trees to complement their surroundings and create a visually appealing environment that you can enjoy for years to come.
Unleash the Potential of Your Trees: Tree Trimming Orlando
Your trees are living entities that require regular care and attention to flourish. With our tree trimming services in Orlando, Clayton's Quality Tree Service helps your trees reach their full potential. Our Certified Arborist and tree care professionals possess the knowledge and expertise to assess the specific needs of each tree, customizing pruning techniques to maximize growth, improve structure, and promote overall tree health.
By removing deadwood, thinning and reducing tree crowns, fruit tree pruning, enhancing air circulation, and shaping branches, we create an environment that fosters growth, resilience, and natural beauty. So, what's the hold-up? Get in touch today and trust us to bring out the best in your trees through our professional tree trimming services.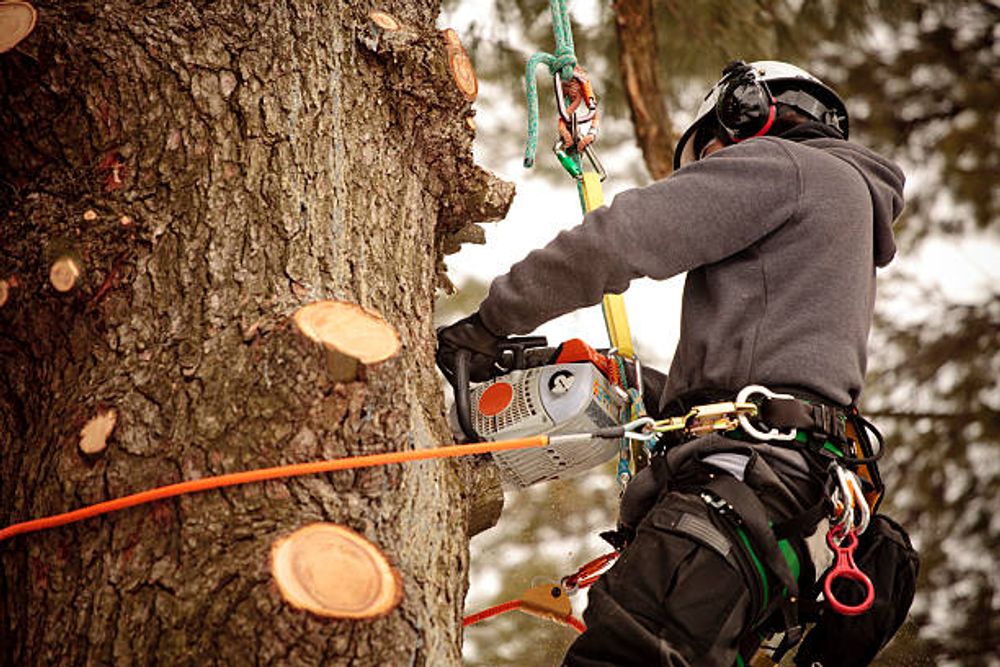 Why Choose Us? Your Partner in Tree Care
Certified Arborists:Our team consists of a Certified Arborist and tree care professionals who have undergone rigorous training and possess extensive knowledge in tree care. With their expertise, you can trust us to provide the highest level of professionalism and deliver exceptional results for all your tree service
Competitive Pricing:At Clayton's Quality Tree Service, we believe quality tree care should be accessible to everyone. That's why we offer competitive pricing without compromising on the quality of our services. We strive to provide value for your investment, ensuring you receive top-notch tree services at affordable rates.
Prompt Response:We understand that time is of the essence, especially in emergency situations. When you reach out to us, we prioritize your needs and provide a prompt response. Our team will be on-site quickly to assess the situation, provide expert advice, and implement the necessary tree services efficiently and effectively.
Safety First:Your safety and the safety of our team are paramount in everything we do. We adhere to strict safety protocols and guidelines to ensure a secure working environment. Our experienced professionals are equipped with state-of-the-art safety equipment and follow industry best practices to minimize risks during tree services.
Experience:With over a decade of experience in the tree care industry, Clayton's Quality Tree Service has built a strong reputation for excellence. Our extensive experience has allowed us to develop a deep understanding of trees and their unique needs. We have encountered a wide range of tree-related challenges and have honed our skills to provide effective solutions for any tree service requirement. Top of Form
So, what're you waiting for? Feel free to reach out to us today and request a free quote!