Though winter is the most recommended month for tree trimming, pruning your tree in the summer has many benefits for fruit trees and damaged trees and is the best season for tree shaping.
In this blog, we'll discuss how to trim and prune your tree in the summer and tree trimming services benefits for your trees. Here's what you need to know:
Help Your Fruit Trees Grow Strong
If you have fruit trees in your garden, tree pruning should be on your summer cleaning checklist. Pruning will allow more light penetration for the roots and help your young tree grow strong. Moreover, pruning mature trees can help them produce better-quality fruits.
Trimming branches and leaves will thin the canopy, allowing more air light to circulate your tree and encourage overall health. It also helps your trees develop robust branches and limbs that support healthy fruits in the next season.
Fruit trees like cherries and apricots can diseases if they're pruned in the rainy season. So, prune them either after or before the rainy season in the summer.
Pruning Encourages Better Growth
Tree trimming can encourage your tree to grow bigger and faster in the summer. If you observe weak tree growth, prune your tree branches at least three inches from the end of each leafy, soft shoot. You can repeat the pruning in late summer if side shoots rapidly grow.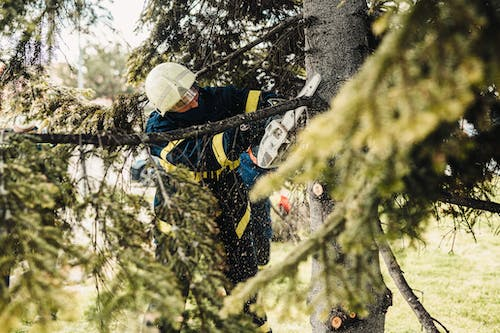 Remove Dead Tree Limbs
If your tree is fighting a disease or is damaged, pruning in the summer can prevent excessive stress on your tree and help remove any dead tree limb that has the potential to cause damage to your property. It also increases chances for faster tree growth and minimizes the risk of a tree branch falling on your car or property during a storm.
Prevent And Control Pests
Get tree trimming and pruning services if you have a pest problem in your tree. These may include aphids, mites, and other pests which will affect your tree's overall health and growth in the summer and fall seasons. Pruning can help get rid of the infected tree limbs and produce delicious and healthy fruits free from troublesome pests.
However, remember to discard the infected tree limbs, branches, and fruits properly. Moreover, avoid composting those fruits and tree leaves to prevent infestation of other healthy trees in your garden or backyard.
Reach Out To One Of The Best Tree Removal Services In Volusia County
If you're looking for emergency tree services in Volusia County, Florida, look no further than Clayton's Quality Tree Services LLC. We provide professional tree removal, trimming, and cutting services to safeguard your property and remove any dangerous dead tree limbs.
Contact us today to discuss your tree removal needs and get a quote for our tree trimming and removal services in Florida.