If you have trees growing on your commercial or residential property, it's important to invest in routine tree services in Volusia, FL, to check for damage and overall health.
A great way to tell if your tree is doing well or if you require regular or emergency tree removal services is through a tree risk assessment. While a professional arborist and tree service will do that for you, you can also look out for a few key indicators that your tree is becoming a safety hazard, including:
There are multiple noticeable cracks and fissures
One of the most significant things you'll notice during tree risk assessment is that there will be multiple noticeable cracks and fissures. Cracks in the tree trunk and bark are signifiers of structural damage which can be incredibly dangerous if neglected.
You can see several dead and damaged branches
While an arborist will be the best to gauge this, you can also keep an eye out for dead and damaged branches. If there are several branches without leaves and bark on them or the branches are limp, dangling, or on the verge of caving, you run the risk of them falling and hurting people or damaging property.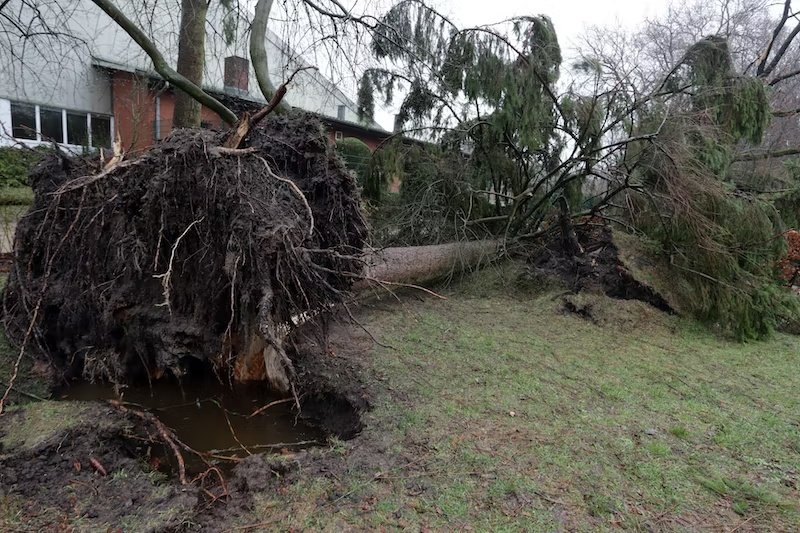 The tree has cavities, fungus, peeling bark or signs of decay
As part of your tree risk assessment, you must look out for cavities, fungus, and peeling bark, among other signs of decay. Rot, tree disease, and general tree death are all hazardous to tree health and can cause it to fall or collapse. Examine the tree to see if there are mushrooms and fungi, holes and hollow segments, and other problems that can indicate serious damage.
You notice that there is a significant new lean
Another major sign that your tree is becoming a hazard is that there is new or increased leaning. Leaning indicates an issue with the structure or roots and shows that your tree is at risk of falling if not handled and removed in time. If you notice any changes in how low a tree is or what direction it's bending in, get in touch with a professional for an extensive tree risk assessment.
Here at Clayton's Quality Tree Service, LLC., we provide our clients with the best tree removal services in Volusia, FL, using an incredibly thorough approach to our work. We carry out a detailed assessment and evaluation before any scheduled or emergency tree removal service in Volusia, making recommendations based on our visit.
Our goal is to improve your trees' health and structure, preserving them as far as effectively possible. Set up a consultation with our team to learn more.