Florida is known as the Sunshine State for a reason, but with all that sun comes the potential for severe weather events such as hurricanes and thunderstorms that can cause trees to fall and create a tree crisis.
When a tree falls, it can cause significant damage to homes, cars, and even people. Therefore, it's essential to have a plan in place for handling emergency tree removal.
In this blog, we'll discuss how to handle a tree crisis in the Sunshine State.
1. Safety First
When a tree falls, it's crucial to ensure that everyone in the vicinity is safe. If the tree has fallen on a building, car, or power lines, it's essential to stay away and call 911 immediately. If there are any injuries, it's best to call emergency tree removal services like Clayton's Quality Tree Service LLC to move the fallen tree.
2. Assess the Damage
Once everyone is safe, it's time to assess the damage. Evaluate the extent of the damage caused by the fallen tree to determine the best course of action. If the tree has fallen on a building, make sure to inspect the structure for any damage. Also, check for any electrical or gas lines that may have been affected.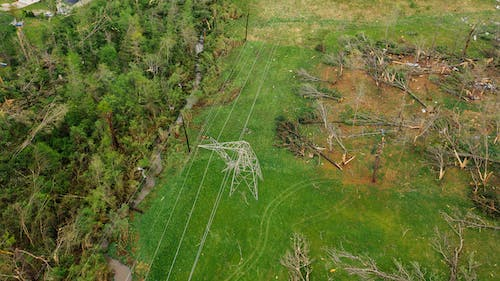 3. Call a Professional Tree Removal Service 
It's always best to call a professional tree removal service in a tree crisis. A professional tree removal service like Clayton's Quality Tree Service LLC will have the necessary equipment and experience to safely remove the fallen tree. Attempting to remove a tree yourself can be dangerous and may cause further damage.
4. Check for Insurance Coverage
If the fallen tree has caused damage to your property, it's essential to check if your insurance policy covers the damage. Contact your insurance company as soon as possible to file a claim.
5. Prevent Future Tree Crises
Prevention is always better than cure. Regularly maintaining your trees can help prevent tree crises. Regular pruning can remove weak or damaged branches, reducing the risk of them falling during a storm. Also, it's essential to remove any dead or dying trees before they fall and cause damage.
Let Our Tree Care Experts Help You Handle A Tree Crisis
A tree crisis can be a stressful situation, but having a plan in place can help alleviate some of that stress. This is where we come in.
At Clayton's Quality Tree Service LLC we prioritize your safety when dealing with a fallen tree to ensure its safe removal.
For years we've helped commercial and residential clients residing in Deltona, Florida to provide them with one of the best tree care services, including handling emergency tree removal, tree trimming, debris hauling, and stump grinding.
So, what's the hold-up? Reach out to us today for more details!