If you have a tall tree growing in a compact space at your home, you may be wondering how to safely remove it.
While there's no doubt that a well-placed tree can give both purpose and beauty to any yard, unfortunately, many people have difficulties with keeping trees that are too tall in limited spaces.
So, if you have large trees at your property, we've got a few pointers on how to ensure safe tree removal:
1. Assess The Situation
The first step in removing a tree is to assess the situation. Consider the size and species of the tree, the location, and any potential hazards (e.g., disease and rot). If the tree is located near power lines, buildings, or other structures, you'll need to take extra precautions.
This is because tall trees, especially those that are over 40 feet can be very dangerous if they fall. They can cause significant damage if they land on houses or vehicles, and there is the possibility of injury. Even if the tree does not fall completely, there is still a chance of a power outage.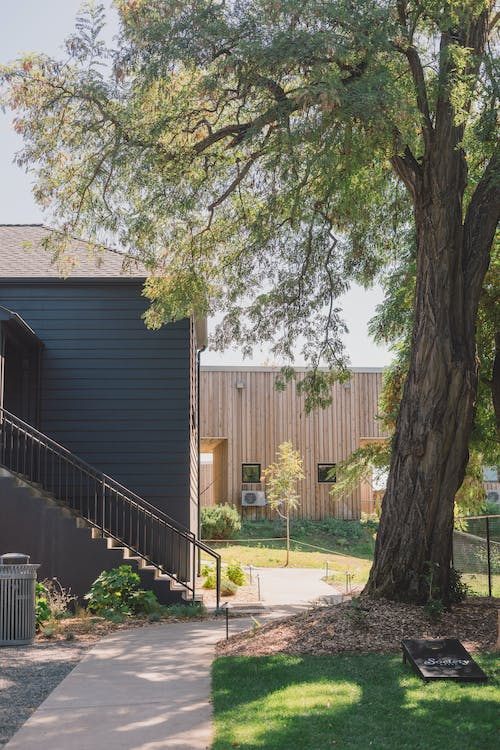 2. Take Safety Precautions
Safe tree removal should always be your top priority. Wear protective gear like hard hats, gloves, and safety goggles. Use caution when near equipment, and follow all safety guidelines and instructions given by tree removal experts.
3. Contact Tree Removal Experts
Tree removal can be dangerous and complex, especially if the tree is in a compact area. Thus, the best way to safely remove trees is not to do it alone. You need an expert who has experience in doing this. This is where our tree removal experts at Clayton's Quality Tree Service LLC step in!
We use advanced tree removal equipment to lift and move large sections of trees, especially over long distances. Our professionals ensure to use safety harnesses and protective gear when climbing into trees. We also create a detailed plan of action, including a timeline and a backup plan in case of unexpected setbacks.
Our team starts by checking for any remaining hazards, such as loose branches or unstable roots, and addressing them accordingly. We also remove all debris from the site and dispose of it properly.
Get Affordable Tree Removal Services Today!
Emergency tree removal from compact spaces can be quite a challenge because of the size and weight of the tree. Trees can be very heavy, and if any part falls while someone is underneath, it can cause serious injuries.
Therefore, our tree removal experts at Clayton's Quality Tree Service LLC work tirelessly to provide home and business owners with reliable tree removal, tree trimming, stump removal, and grinding as well as emergency tree removal services.
For service quotes, feel free to reach out to us today!