Hiring the services of an expert tree removal company like us is not only a good idea but can also save you from some major inconveniences caused broken, damaged, or weak tree limbs that may otherwise fall on structures or vehicles, causing serious damage.
Here are some reasons why hiring professionals for emergency tree removal services is a great idea.
1. Safety
When it comes to emergency tree removal, safety should be your priority. You don't want to get injured while trying to remove a fallen tree yourself and risk injuring your family members as well.
Removing damaged trees and debris is a complicated process that requires specialized equipment, knowledge, and experience. Hiring professionals will ensure that the job is done safely and without any serious accidents.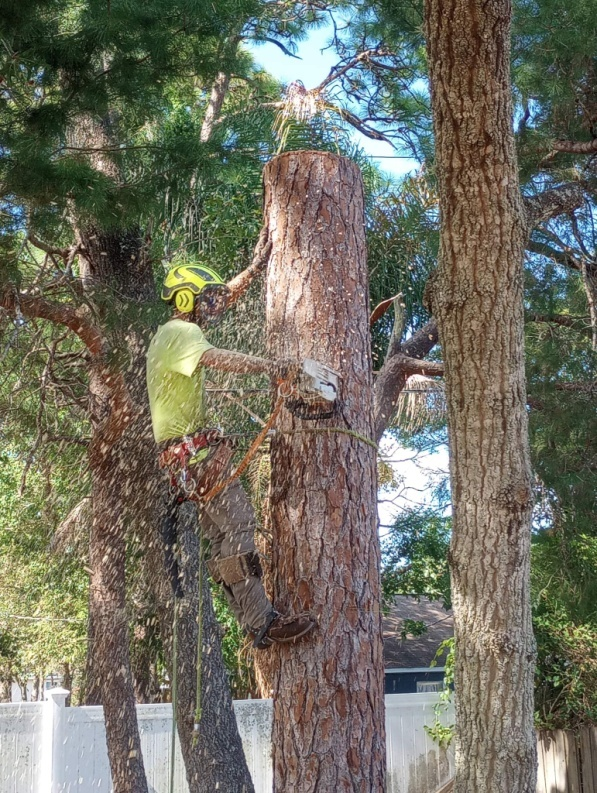 Professionals at Clayton's Quality Tree Service LLC have advanced equipment and expertise to quickly remove dead or dying trees from your property without causing further damage or injury. We always use the latest safety equipment and methods to prevent falling debris from hurting anyone nearby during an emergency. We also assist with stump grinding and proper disposal of the debris once the job is done. Our tree care experts can also provide tips on what trees are best suited for different areas of your property. Using these tips could save money on unnecessary replacements or even prevent damage from occurring in the first place!
2. Time-Saving
When you hire professionals to remove the tree, they'll take care of everything for you. All that has to happen is for them to show up on time with all the equipment needed for the job to get right down to business. You don't have to worry about anything else except getting out of their way while they do their work.
3. Insurance Considerations
Another important benefit of hiring professionals for emergency tree removal services is that they can satisfy insurance requirements. With professional tree removal services in place, your insurance company will be more likely to approve coverage for any necessary repairs to your home and protect its investment in the property. This is especially true if the damage was caused by an act of nature or another third party who had no way of foreseeing that their actions would cause such damage.
So, if you're looking for reliable emergency tree removal services across Deltona, FL, feel free to reach out to Clayton's Quality Tree Service LLC today!
We are a team of dedicated and experienced tree removal experts known for providing quality tree services with the best equipment, competitive pricing, and expertise in the industry.